Privacy is a big term for all of us when you are on a computer. Your privacy matters a lot. You can hide Windows 7 drive. Especially, nowadays with curious people lurking around looking for you to make mistakes so that they can invade your privacy.
Locking up a folder, protecting an archive are just small things. To ensure proper security you can even hide your complete hard drive partition. Now you may ask why would one want to hide his or her drive? Well, Microsoft has it built in. They must have thought some people would use it.
Although there are many tools available for that specific purpose but why would you want to bother with external tools when it is built in. With some simple clicks, you too can hide your hard drive. You just need to use the gpedit tool to do it.
If you are new to gpedit, it may seem like a daunting task at first. It really is not. It is pretty easy. You do not need to be an advanced tech to do it.  We will show you how to hide your partition with 3-4 simple steps.To use them when you can hide your hard drive partition just by playing with some advanced windows settings.
Here is how you can do it yourself.
This is totally safe and you can undo it easy. It is totally safe, so don't
hesitate to try it and you.
1 Go to Run and type "gpedit.msc"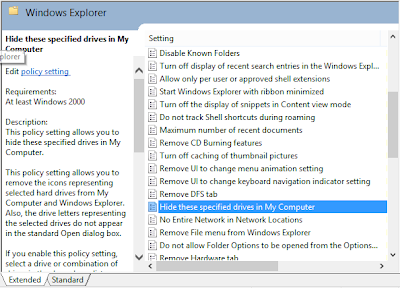 2  Click on "User configuration" and then on "Administrative templates" after that on "windows components" and at last on "windows explorer"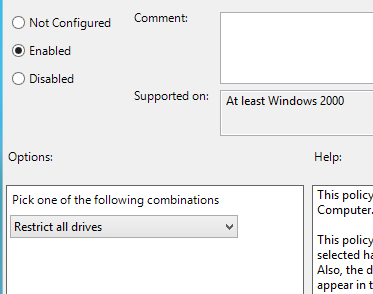 Now on the right search for Hide these specified drives in my computer and double click on it (a new window will appear)In that new window click on "Enable" and choose any of the hiding options as per your requirement.
To unhide, just do the same procedure and choose disable.